I had a short testrun in the mud hole between "Ulvensplitten (E6″) and "RV190″ today:
This is a small test of both the camera rig and the knobbly tyres. The knobblies worked excellent here! It is quite surprising how well the ten inchers pulls through 20 cm of soft mud and 30 cm of water.
I'm a little weary of drowning the camera completely, so I'm taking it easy in the video.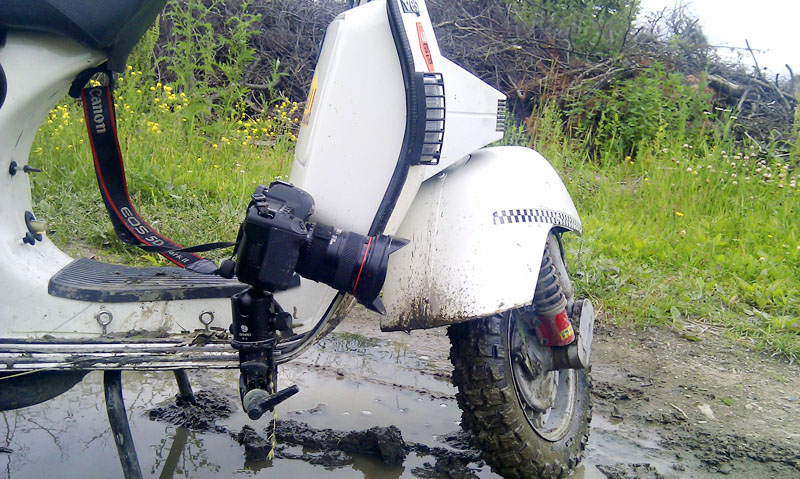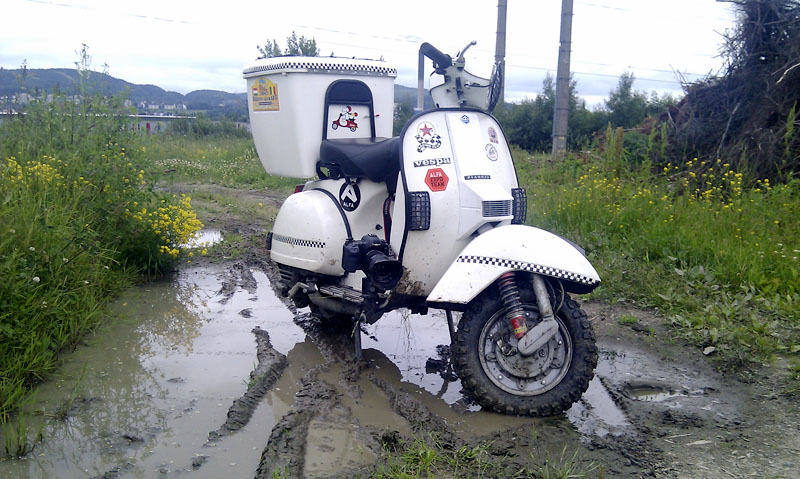 The knobblies really do work well under these types of conditions. The question remains if we really need to bring this tyres in case we'll encounter a mud hole in Sahara? They do well in mud and on coarse gravel. On tarmac the handling is on the squirrely side once I pass 60-70 km/h.  But before deciding, I'll have to test the Schwalbe tyres under similar conditions.